Alexis Sanchez has confirmed that he has no interest in taking decisions on his future, as it is completely left on his agent's hands.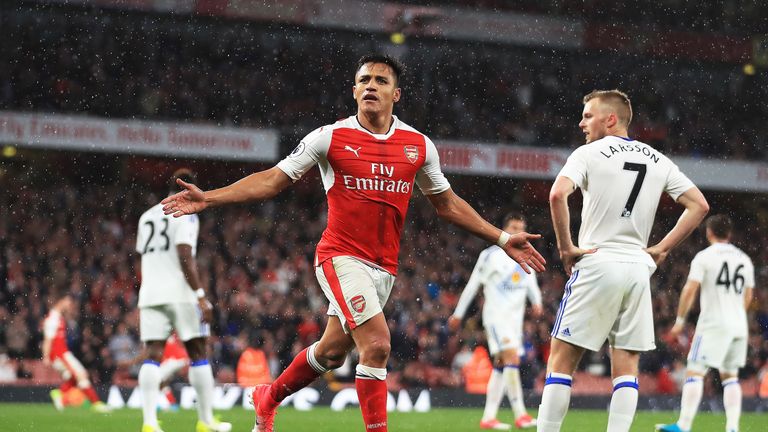 The striker is currently preparing for the Confederations Cup in a few weeks. He says that it is too early to talk about his future, as he is only focusing on this international tournament. Sanchez has just 12 months left on his contract, and there has been widespread rumours linking him with a move to Bayern Munich. Recently, the Chilean national team labelled Sanchez as a Bayern Munich player rather than Arsenal player.
A move to an Allianz Arena will reunite him with his international teammate Arturo Vidal, and there are rumours that Bayern Munich are ready to take the player with the huge offer. Earlier in the season, it was speculated that the lack of clarity surrounding manager Arsene Wenger's future at the club was proving to be the reason behind Sanchez not signing a new contract.
Wenger, though, recently signed a new two-year deal after managing to win the FA Cup with the gunners. Yet, this has not been followed by a news about Sanchez' contract extension. Sanchez has been one of the best players in the Premier league since coming from Barcelona in 2014. Losing him would be a major blow for Arsenal, whose defender Hector Bellerin has also been linked with a move away.
"I'm looking at what my agent is doing. For now, I'm focused on the Confederations Cup in Russia and trying to do well.The truth is that my agent will see to it. He knows and he will sit down with the club to look for the best option for me. I'd like a lot of things but I'm only thinking about the national team," said Alexis Sanchez about his future.