Stephan Lichtsteiner is set to make his way to the Catalan giant in the next transfer window, with Aleix Vidal poised to take a walk, reports say.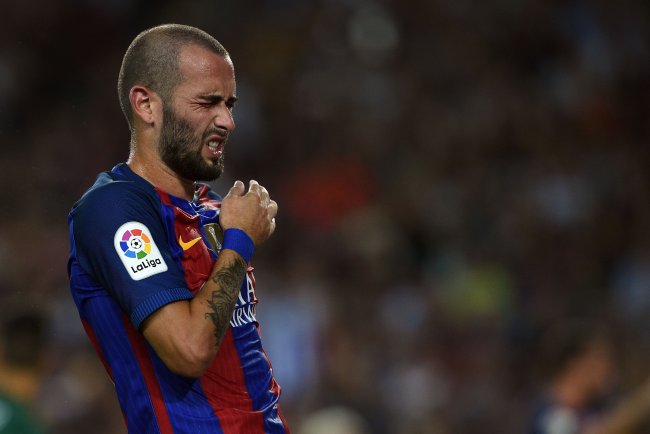 According to Mundo Deportivo, Lichtsteiner will leave Serie A giants Juventus in January or worst in June. The current deal with the Turin-based side is set to lapse this year. Reports say he wanted to leave during the summer for Inter Milan but Juve refused to let their opposition have him. With Barcelona being abroad, a move for the right back is likely.
Aleix Vidal has struggled to establish himself at Camp Nou, and has decided to walk away when the next transfer window presents itself. Lichtsteiner is reportedly his replacement as he is set to exit the Bianconeri. Aside the Catalan giant, Lichtsteiner could join any of Paris Saint-Germain, Bayern Munich or Chelsea, as Juve would not want to sell to its competitors.
Lichtsteiner's position is threatened by the acquisition of Dani Alves this summer. Since his move to Juventus in 2011, he has been a regular in the squad. Last term, he shared play time with Cuadrado. This year, after he was left off the UEFA Champions League squad list, it became apparent that the defender would exit the side. Even if his move to Barcelona was successful, he would be ineligible to play.

Lichtsteiner might not be command an automatic shirt at Barcelona, but he would surely provide more depth for the La Liga champions. The ex-Lazio talent is known to cover long distances in games, and rarely gets caught out. He would definitely have something to contribute to the Barcelona squad despite not really being a world class option anymore.
Vidal has reportedly told his teammates that he would exit the club immediately he gets an opportunity, especially with coach Luiz Enrique not keen on him. Vidal has not made the squad in six games, forcing the 27-year old to look for a decent alternative before his career goes south. Sergi Roberto has been a brilliant option, and Barcelona wouldn't want to spend much to get more depth in that position.