Boca Juniors appear to be starting up a potential transfer which could bring Carlos Tevez back to Argentina. There have been several rumours that the former Manchester City and Juventus forward may be back to Boca Juniors much sooner than expected. He is currently with Chinese outfit Shanghai Shenhua, who have spent an extravagant sum of money in order to bring the player to the Chinese Super League. The 33-year-old is reportedly being paid around the £ 650,000 per week – one of the highest in the world – in order to play for the little-known Chinese club.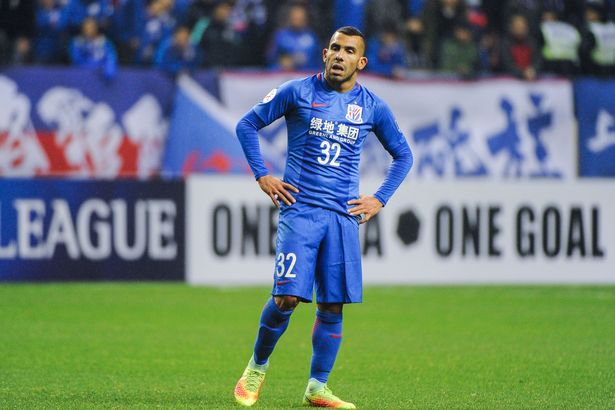 However, Tevez has had an extraordinarily poor impact at the club and the league. He has struggled for form throughout his time in China, and there have been noises about the player being unable to settle in this new environment. More worryingly, Boca Juniors president Daniel Angelici claims that Shanghai Shenhua are yet to make the payments for the transfer of Tevez. Even though the 33-year-old is earning a whopping sum of money each week, the club were able to agree only a € 16 million transfer fee for the player. Angelici says that Boca Juniors have now demanding the full payment for the transfer or threaten to go in a legal route.
Angelici is aware that Tevez can initiate a release clause in his contract after one year. He made the switch to Shanghai Shenhua in December 2016. "We haven't been paid by the Chinese club. I'm going to demand 100 percent of the transfer payment. Tevez's return is not going to be easy. We spoke about the possibility of his return and he hasn't made a decision. We would have to pay an important release clause and we are in no condition to do so," said Angelici. Tevez has managed to score two goals in 11 league appearances.