Manchester United have been pushed out of the race to sign Sporting Lisbon prodigy Nuno Mendes. This is according to the publication from the Daily Star that said the Sporting Lisbon player is likely to join Premier League champions Manchester City and not Manchester United after the Red Devils were discouraged due to the huge demands made by the Portuguese Super League club.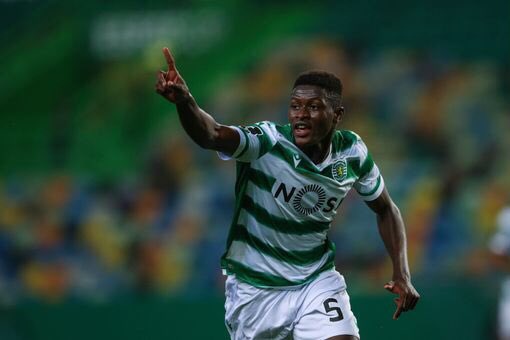 A big reason why Nuno Mendes is likely to join Manchester City ahead of Manchester United is his release clause. Sporting Lisbon are determined not to entertain any offers less than the £60.25m release clause in his contract which could be a step too far for the Red Devils. Manchester United might not have the financial capability to pull off a deal for the 18-year-old left-back with the club also actively in the market for a centre back and a striker.
Another reason given for the Red Devils' reluctance to complete a deal for Mendes is the availability of good left-back options at the club. Luke Shaw is the first choice left-back at Manchester United and he was recently named the Players' Player of the Year by his teammates to highlight his influence on his team this season. Brazilian international Alex Telles is the back-up for England national team player Luke Shaw and he joined the Red Devils one year ago.
Manchester United talisman Bruno Fernandes would be disappointed that former Sporting Lisbon teammate Mendes won't be able to join him at Old Trafford in the summer. The two players have a good relationship and Fernandes rates Mendes highly. However, the two players can link up on the international stage. The two players are expected to be part of the Portugal squad that would be hoping to defend the title they won in France five years ago ahead of the upcoming Euro 2020 tournament next month.